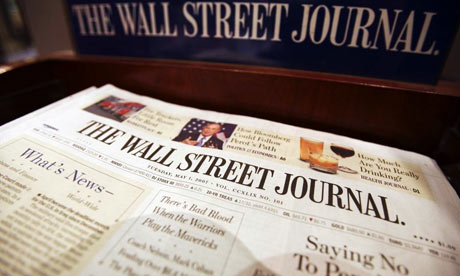 In April RaceTalk reported that The Wall Street Journal decided to follow TechCrunch and no longer accept embargoed news. Today, paidContent.org reported that the WSJ will in fact accept exclusive embargoed news, but will not take herd embargoes:
The Wall Street Journal has a new policy for its editorial staff, we have learned: it will not accept embargoes for stories, but will take exclusives if handed to them. We have confirmed the policy from various sources, although a WSJ spokesman told us: "There is no change with our embargo policy. We honor deals when we make them." Not all embargoes are identical—according to our sources, the WSJ will accept embargoes for exclusives but not when other media outlets are involved unless the story is considered big enough.
While the WSJ has this policy in place, paidContent.org reports that there are some exceptions if the story is big enough.
When a Racepoint Group employee contacted TechCrunch this morning, a TechCrunch blogger noted that the WSJ had adopted their policy and suggested it may be best to steer clear of the publication going forward – a tongue-in-cheek reference to the controversy that TechCrunch caused throughout the media and PR world after instituting their own embargo policy back in December 2008.